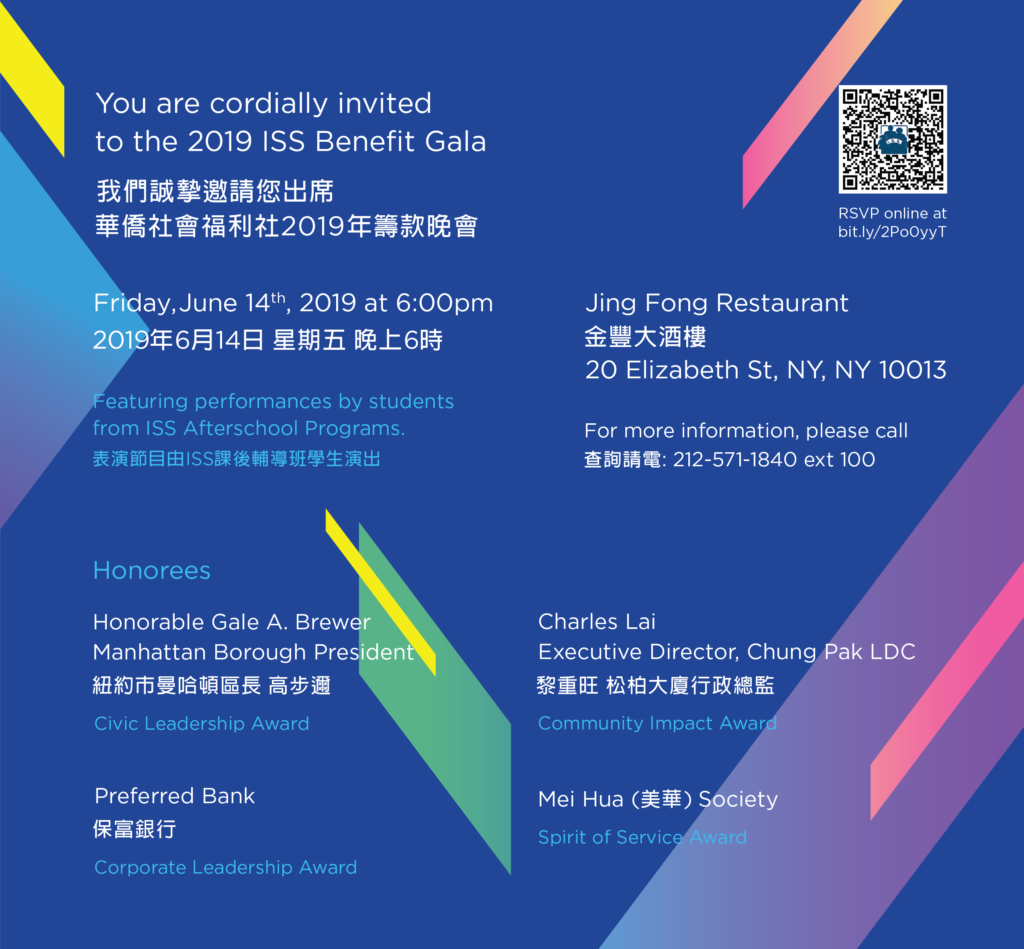 IMMIGRANT SOCIAL SERVICES 2019 BENEFIT GALA
Friday, June 14, 2019, 6pm
Jing Fong Restaurant, 20 Elizabeth Street, NY, NY 10013
HONOREES
Honorable Gale A. Brewer, Manhattan Borough President
Civic Leadership Award
Preferred Bank
Corporate Leadership Award
Charles Lai, Executive Director, Chung Pak LDC
Community Impact Award
Mei Hua Society
Spirit of Service Award
You are cordially invited to Immigrant Social Services (ISS) 2019 Benefit Gala
ISS is committed to ensuring that children are supported by their entire community so that they grow to become compassionate and resilient individuals. Please join us for this special evening as we honor those who make this possible, celebrate our accomplishments, and ensure that our efforts continue!
Our annual Gala benefits ISS afterschool enrichment programs for Pre-K to 8th grade students that incorporate STEM (Science, Technology, Engineering, and Math), the arts, language and literacy, sports, character and leadership development, and civic engagement in a youth-centered, interest-driven learning environment.
How You Can Help:
Buy a ticket and join us for the festivities.
Share this event with your friends and colleagues.
Place an ad in the gala journal.
Be an event sponsor.
Inquiries: [email protected]